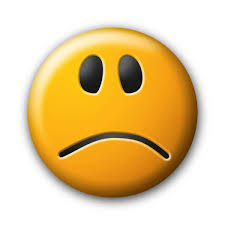 Woman 'drowns self' in river over infidelity claims
A 23-YEAR-OLD Masvingo woman has died in a suspected suicide after allegedly throwing herself into Mucheke River after a heated row with her husband over allegations of infidelity.
Assistant Inspector Kudakwashe Dehwa of Masvingo Police said officers were called to a footbridge in Mucheke suburb following a report that a woman had "thrown herself into the water."
Late yesterday, Fadzai Tichana's body was yet to be retrieved from the river as investigators awaited the arrival of the police sub aqua unit from Harare.
A neighbour who spoke on condition of anonymity said Tichana and her husband, Tinashe Mawine, had a long standing dispute over allegations of infidelity and suggested that could have caused her to commit suicide.
The neighbour said Tichana's father had been made aware of the infidelity claims against her daughter.
"I know Mawine as a jealous husband. He has a long history of abusing his wife over allegations of infidelity and many a time he would beat her even in full view of neighbours," the neighbour told Chronicle.
"Mawine's father in-law was fully aware of what was happening."
Tichana's sister in-law, Jane Muzhavazhi, of Dindingwe Drive in the Hillside area, said she sneaked out of the family home and her clothes were found near Mucheke River.
"She complained of diarrhoea at around 8PM while sleeping with her husband at her parents' house in Hillside. She then asked for toilet paper before sneaking out of the house under the pretext that she wanted to relieve herself," said Muzhavazhi.
She said Mawine became worried when Tichana took long to return.
"Mawine went outside at around 3AM, got into the toilet but found no-one. After a long search, a report was made at Chikato Police Station. At around 6AM, we received a call from the police informing us that a woman with the same features as Tichana was seen by passersby throwing herself into the river near a footbridge," Muzhavazhi said.
"Tichana was seen taking off her clothes before throwing herself into the river by people who were going to work at the industrial site. It's said she shouted her name out while standing at the bridge before plunging into the water. Up to now her body is yet to be retrieved. Police have said they're waiting for personnel from the sub-aqua unit."
GIFT Tichana, the father of a Masvingo woman, Fadzai Tichana, who died after allegedly throwing herself into a river following a dispute with her husband over infidelity claims, has described his in-laws as disrespectful and vowed to force them to pay the outstanding bride price.
Gift Tichana was furious at Fadzai's husband, Tinashe Mawine and his family accusing them of being insincere. He said Fadzai was buried on Saturday at Mangwandi Cemetery in Masvingo after a two-hour standoff between the two families over money which the Mawine family were supposed to pay as respect before they could bury the body.
"Tinashe Mawine had not paid lobola for marrying my daughter and we wanted him to pay first before allowing them to bury her. The funeral wake had to be stopped as we failed to reach a compromise with the Mawine family.
"We wanted them to pay 10 beasts before we could talk of burial but later reduced the figure to six. I got furious and we threatened to let them proceed with the burial in our absence until they pleaded with us.
"The fact that their son, Tinashe, played a role in the death of my daughter meant they were supposed to understand and not take us for fools.
"We wanted them to show respect through paying us six beasts partly as lobola and to show remorse for what my daughter had gone through during her marriage to Tinashe," he said.
Tichana said the Mawines only managed to pay three beasts and after discussing as a family, they then allowed the burial to go ahead.
"We reached a truce when they paid three beasts on the understanding that they would pay the outstanding bride price later. However, when we tried to engage them after the burial over the same issue, they seemed not to be co-operative. In fact they were avoiding us but I am saying we won't relent until they pay us what we demanded," he said.
Contacted for comment, the Mawine family spokesperson Jane Muzhavazhi, said as far as she was concerned they were done with the Tichana family adding that they had paid all that was supposed to be paid.
"As far as I understand we no longer have anything outstanding, we have paid the three beasts that they wanted. We are however, prepared to listen to their extra needs so that we do not spoil our relationship," she said.
When asked on the mini drama prior to burial, Muzhavazhi said: "There is nothing like that. There was nothing unusual about the meetings held between the two families."
Drown Woman