Sharia court orders woman married to two husbands to pay N.3m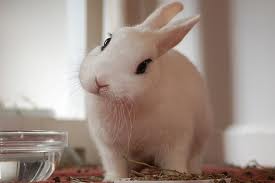 Sharia Court The Higher Sharia Court, Rigasa, in Kaduna State, has asked a housewife who was married to two husbands to pay N300,000 to one of the aggrieved husbands who sought for divorce.
Ahmed Dogara, a yam seller, residing in Lagos told the Sharia Court he met his wife in Lagos and she did not tell him she had a husband somewhere.
'When Hadiza (his wife) came to Lagos we started a relationship and eventually agreed to get married. I paid N50, 000 as dowry to consummate our marriage.
He told the Sharia Court that immediately after paying her dowry, one of her close relations told him, she had another husband in Kaduna.
'I was shocked. When she asked me to allow her travel to Kaduna, I became suspicious but then I decided to allow her to go but unknown to her I was following her. On getting to Kaduna, the address she gave was a fake one. It took me time to locate her and discover the truth."
ALSO READ: Ondo workers threaten showdown with Akeredolu over allegation of N10m bribe from Fayose
Ahmed thus prayed the Sharia Court to dissolve their marriage and make her do a refund of the money he had spent on her so far.
However, in her defense, the housewife told the Sharia Court that her first husband had divorced her a year ago saying, 'he lied when he told the Sharia Court that we are still husband and wife.
"Your lordship, we have been separated before I decided to re-marry."
The presiding judge, Alkali Bamali dissolved their marriage, citing sections 152,154, and 96 of the state sharia penal code.
He also asked the defendant to pay the sum of N300, 000 to her second husband being the total amount of the money he claimed to have spent on her during their courtship and marriage.