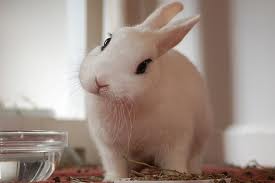 A woman from Bulawayo's Makokoba Suburb reportedly rose from the dead at the United Bulawayo Hospitals (UBH) mortuary as her family prepared for her burial.
Nothando Mpofu (25) reportedly died from heart failure on Wednesday last week and like Jesus, rose on the third day on Saturday.
Sources close to the family said Mpofu has a heart problem and she was rushed to the UBH Intensive Care Unit last week after collapsing at work.
"On Wednesday we received the sad news that she had passed away. Her uncles rushed to inform others at the rural home in Nkayi and when everyone had gathered we received the unbelievable news that she had arisen," said one of her uncles.
Officials at UBH said mortuary attendants heard Mpofu coughing from a tray where her body had been placed before collection for burial.
"They were scared witless when they heard what sounded like a cough coming from where dead bodies are kept. They are a very superstitious lot so they sound was a massive shock to them. They fled from the mortuary and informed their superiors who went to investigate," said one of the officials.
The official said doctors were shocked to detect a faint pulse on Mpofu and they rushed her back to the ward.
Mpofu's family declined to speak to Bulawayo24 News saying the story was a private matter.
"We do not want to discuss the matter as it might affect her (Mpofu) because we have chosen not to tell her she was dead.
If you publish the story and she dies, you shall be responsible," said her sister who only identified herself as Namatwins. –