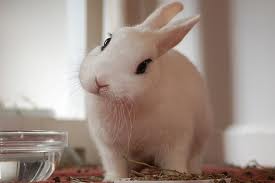 A woman in Bulawayo, Zimbabwe has told a magistrate that she is addicted to sex, and needs it every day according to a report.
Hlengiwe Sibanda from Pumula South asked magistrate Marylene Msthina not to grant her husband a restraining order, as she felt it was a plot to divorce her and deny her conjugal rights.
"His plea for a protection order is a plot to divorce me. I will never accept that Your Worship. As a married woman I need sex everyday and to me it is my daily routine.
"Indeed the peace order will make it difficult for me to bother my husband when I want to sleep with him, so can you immediately dismiss it," she said.
Her husband claimed that when she confronted him demanding those rights, she physically and verbally abused him.
"My wife is physically, emotionally and verbally abusing me and on several occasions she has threatened to poison me and I am now afraid that one day she will live true to her threats, " her husband said.
After being confronted with the abuse by the magistrate, Sibanda responded "The problem is that if I don't confront him he will never ask for it so what do you want me to do? I am a woman and my body will be itching for a man."
The magistrate granted the order.