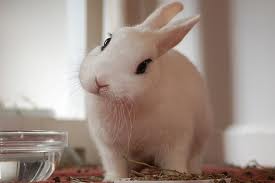 A ZVISHAVANE woman landed herself in trouble after she stole groceries worth $78 at a local supermarket in a bid to save her marriage from her abusive husband.
Daicey Muteveri (23), of Highlands's suburb, told Zvishavane magistrate Peter Madiba that she feared being divorced after losing money meant for groceries.
The accused said her violent husband had threatened to divorce her if she made any mistake in the course of their marriage.
"I am not a habitual thief, Your Honour . . . I had lost all the money my husband had given me to buy groceries, so I was afraid he would beat me and probably send me back to my parents if I had failed to account for it," said Muteveri before the court in tears.
She was sentenced to pay a $100 fine or 45 days, imprisonment.
In passing sentence, Madiba cautioned women against breaking the law in order to please their husbands.
He said women would not be spared from jail if they committed crimes.
"Stealing is a very dangerous offence, madam. I do not know why many women try to please their partners by breaking the law," said Madiba.
It was the State's case that on October 15 at Pote Supermarket, Muteveri loaded a shopping trolley with groceries worth $78 and tried to exit the shop without paying.
When she was at the exit door a shop supervisor identified as Cephas Runesu (26) requested Muteveri to show him her receipt for the groceries, but she claimed that that she had lost it.
Runesu then called some security personnel who interrogated Muteveri before she confessed that she wanted to steal the groceries.
She was then handed over to Zvishavane police where she was arrested.