NEW YORK — A Mount Vernon woman is among several accused of bilking dozens of senior citizens out of thousands of dollars through a telemarketing lottery scam originating in Jamaica.
Crystal Moss, 22, was one of six women arrested and charged Tuesday in connection with the scheme, U.S. Attorney Preet Bharara said.
Between 2010 and March 2013, Moss and her alleged cohorts are believed to have taken more than $400,000 from seniors in the United States, eventually transporting the money personally, or via wire transfers, back to co-conspirators in Jamaica, Bharara said.
Authorities said victims of the scheme received telephone calls from Jamaican scammers, who claimed to represent an international lottery sweepstakes.
The alleged victims were told they had won a price, but that in order to claim the winnings they first had to pay a number of taxes and fees, Bharara said, adding that the victims were then instructed to send varying sums of money — often totaling thousands of dollars — to Moss and the others charged Tuesday by wire transfer or mail.
Bharara said those who sent money in order to claim their prize were often contacted a second time and instructed to send additional money.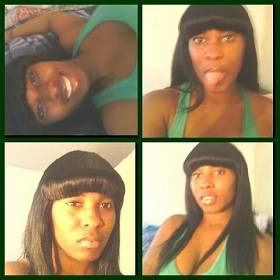 Arrested in New York along with Moss were Bronx residents Nadeisha Blake, 24, Melissa Blake, 20, and Sophia Blake, 26, and Kimona Peterkin, 22, of Jamaica, Queens. A sixth woman, Rashina Watson, 21, of Bladensburg, Md., was arrested and charged by Maryland authorities, Bharara said. Each of the women face one count of conspiracy to commit mail and wire fraud, one count of mail fraud and one count of wire fraud.


"Thanks to the cooperative efforts of law enforcement, both here and abroad, this alleged international fraud scheme was uncovered, and the defendants will now be made to face justice," Bharara said in a statement. "Citizens should be wary of these types of fraudulent lottery schemes that sound too good to be true."
The scam remains under investigation locally by the United States Postal Inspection Service, which is also working with the Jamaican Constabulary Force in Jamaica.