The Manchester police last night recorded two more murders in the parish.
Dead are Kemar Reid, 33, and twenty-six year-old Sallando Thompson.
Police reports are that about 9:00 pm Sunday, the two and another man were at Reid's gate in Comfort district attempting to fix a camera when two men approached and started shooting.
Reid and Thompson succumbed to their injuries while the third man reportedly escaped unharmed.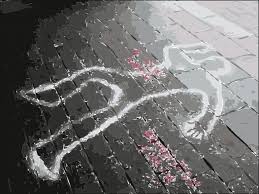 No motive has yet been established for the murders.
As a parish, Superintendent of the Manchester Police Division Wayne Cameron told a meeting of the Manchester Municipal Corporation in the second week of February that the crime figures were showing a reduction in murder.
With two murders then, he said there were five less murders compared to the same period last year.
Despite Reid and Thompson's killing however, the parish is still on the downward trajectory in terms of murder when compared to 2016.