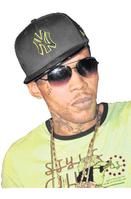 Piere Rodgers made claims this morning that in Detective Linton's report there was no mention of where the data in the BlackBerry came from. Linton agreed and explained that the data was too large and could not be shown on the report he presented.
R- Rogers, L- Linton
R : You are slippery enuh. But we not finished with you yet! Did you verify information on SD card?
L: Yes I did.
R: On the 3rd when you 1st saw the SD card did you mention it in your report?
L : No I didn't.
R: Isn't the SD card important detail?
R: Aren't you supposed to put all the juicy details in your report? Is it in your statement?
L: No I didn't put it there
R: Did you make mention of seeing the SD card on the 14th?
L: No sir.
R: But the 14th is when you started extraction ?
L: Yes
R: But you made no mention of the SD card that day!
L: I already cleared that up sir. I designed data base & forensic intake form used in case.
R: Did you verify on that form that SD card taken?
L: No
R: Do you know no other police spoke of this SD card?
L: I wasnt at court.
R: Any mention of SD card on register?
L: No sir
R: In failing to mention SD card did you depart from best practice ?
L: No counsel.
R: Do you remember we spoke of importance of chain of custody?
L: Yes.
R: Do you remember you said you even taught it?
L: Yes
R: Do you agree with me that there is no chain of custody with your SD card?
L: No sir.
***Jurors sent on break*