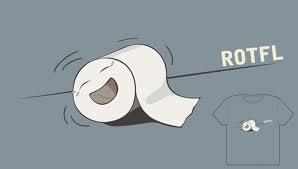 A broadcast message advertising cheap sex under the guise of a 'Lunch Special,' is currently making its rounds on BlackBerry Messenger.
Recently, THE WEEKEND STAR received the broadcast message which states, "…. Special, Come Now!! Grab the Lunch time Real Deal Meal $1,300, two girls, two services, 20 minutes Don't miss this!! Link me now!"
THE WEEKEND STAR contacted the creator of the salacious message who goes by the moniker 'Angel', under the guise of being a potential client who goes by the name Roy.
When THE WEEKEND STAR called, a courteous and articulate Angel informed us about her services.
"What can I get for my $1300," Roy queried.
A sultry sounding Angel stated, "anything you want baby" and quickly added that the price had increased by $300, but she was willing to compromise.
"Wow! The price gone up already, after me a try get yuh all week! What if me don't have the $1,600?" THE WEEKEND STAR asked.
A seemingly understanding Angel responded, "If you have $1,300 baby I would not turn you back. I would not turn back any of my clients, you are all important to me."
When asked about the type of girls who would be performing the services, Angel stated, "I have slim, not too slim. I don't have any medium size really the girls are all nice."
When questioned about the plumper girls, Angel quickly added, "I don't have any fluffy size right now."
She revealed to the undercover reporter that she currently has six girls working with her in the Half-Way Tree area, ironically using a building known for Christian purposes as a landmark.
When asked if she also provides house calls, Angel informed, "Of course! But that would be $6,000 per hour plus the cab fare."
As a sales pitch, to the shocked reporter about the drastic increase for the house call, Angel stated, "we give you any service of your choice, what is special is our service, what we do is discount the price to suit your needs."
The telephone interview concluded with the reporter promising to pay a visit.
Head of the Centre for The Investigation of Sexual Offences and Child Abuse, (CISOCA), Deputy Superintendent Veronica Gilzean told THE WEEKEND STAR that though they have not received any reports, they will be investigating the matter.
"We have no reports as it relates to that, but I won't say that it is not happening and we will be looking into the matter."
DSP Gilzean also warned that if caught, the persons involved will be arrested and charged for prostitution.
"The persons involved can be charged for living off the earnings of prostitution and can be fined up to $500,000 or three years imprisonment."
Names changed