TREVOR Taffe, the businessman who was convicted for decapitating the 26-year-old mother of his child, Nicole Heron in 2012, was sentenced to life imprisonment in the Home Circuit Court yesterday.
Taffe, who was represented by attorney Keith Bishop, was sentenced by Justice Evan Brown, who recommended that he serve 20 years before he is eligible for parole.
A seven-member jury found the businessman guilty on July 19 after hearing the evidence.
During the trial, the prosecution led evidence that Heron visited Taffe's home in Havendale, St Andrew, on April 3, and when she could not be located later her family filed a missing person report with the police.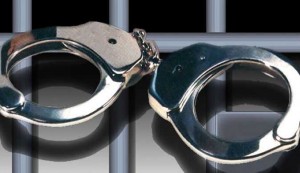 During a search at Taffe's home, burnt articles of female clothing were found, as well as Heron's decomposing body with several stab wounds floating in a septic pit.
The body was later identified by family members and through DNA.
Justice Brown, prior to handing down the sentence, said the murder was no ordinary killing and that Heron was savagely chopped before her head was severed. He said a section of her face was chopped and had wounds to her vagina.
Brown, while noting that the killing was premeditated, said that people who are animal lovers would not treat their animals like that.
Following the sentencing, Heron's family members, who sat inside the courtroom anxiously awaiting the sentence, said that justice has been served.
"… It cannot give me back my sister, but I am giving thanks to know that at least we caught him and he will pay for the horrible crime he had committed against my sister," a sibling of the deceased said.
"It was awful, but we still get justice and God is still with us," said the mother of the deceased.
Taffe, a 52-year-old father of eight, maintained his innocence throughout the trial