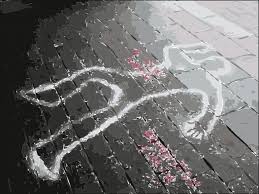 The police say they have arrested and charged a top-tier gang member in relation to a January 3, 2015 double murder in Kitson Town, St Catherine.
He is Horace Swaby, otherwise called 'Blacks' or 'Chucky'. He was nabbed about 6:00 am, on Tuesday, at a house in Green Park, Sandy Bay, Clarendon.
Police said intelligence revealed that Swaby was a close associate of the now deceased Michael Morgan, otherwise called 'Tullus', who was on the nation's most wanted list and was also implicated in the murders.
Both men are said to be top-tier members of the Klansman Gang, which operates in Spanish Town, St Catherine, and its environs.
Radcliffe Richards and his wife Wendy-Ann Byfield-Richards, both of Kingsland district, St Catherine, were murdered at their home on Saturday, January 3.