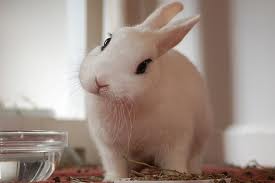 Students from a popular Corporate Area high school say that evil spirits from a nearby cemetery have been plaguing their place of learning.
THE STAR was told that so familiar are the ghosts, that they do regular visits and call students by their names.
"Di duppy dem call five a wi name and even di teacher it go inna. Dem write with blood inna di bathroom mirror and di other day di duppy come back two different times and all sprain our teacher foot," one of the students said
Our news team got confirmation from residents of a community close to the school that the institution is built near to a popular cemetery.
"Yea man, a real ting. Don't mek me tell you, jus go by the school and mek di students dem tell you what's going on," a woman from the nearby community said.
The group of second-form students said one of the ghosts in particular, who is known as 'Pamela', is very popular among them and when she appears, she calls them by their names.
duppy thump
"Di duppy tell me dat it ago kill me and kill off me family and any how me eat anymore cupcakes, it ago poison me. A we form teacher sell di cupcake dem. Di duppy thump me inna my belly and me vomit froth. A nuh joking ting," another student said.
It is reported that Pamela, who was a student at the school, died in a confrontation with another pupil.
"Di girl dem inna di bathroom a fix up make-up and one of di girls jump up and a cuss bare bad words, when dem ask her what happen she started to cry and curse words. Dem call di teacher and she drop down and di duppy and di teacher at it. Di friend drop down and her body start get heavy," one of the students said.
When THE STAR approached a teacher, she was not as quick to share information.
"Oh my, I am a sceptic person about my school, and where my class is around the back, I know how news can go. I don't think it's prudent for me to discuss it with you,"
Meanwhile, the principal of the school referred our news team to the vice-principal, who told THE STAR that she is not going to comment on the matter.