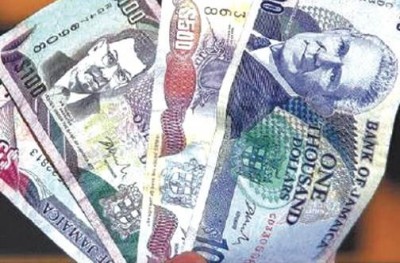 EMPLOYERS across the island owe the National Housing Trust (NHT) $59 billion, including interest, which they collected from their employees for NHT contributions but have failed to hand over to the State-run agency.
In response to questions from the Jamaica Observer, the NHT explained that from the annual returns filed by employers it has gleaned that an estimated $20 billion of the $59 billion is principal arrears and approximately $39 billion is interest accrued.
According to the NHT, some employers collect money from the salaries of their workers but have kept the money instead of paying it over, others pay over only a portion of money collected, while some employers do not take any money for NHT contributions from salaries of employees, although the deduction is compulsory.
The action of these delinquent employers, said the NHT, has been hampering the chances of a significant number of workers to access housing solutions from the agency. The trust is also unable to process contribution refunds to these affected workers because of their employers' failure to pay over money collected or the decision not to deduct NHT contributions from salaries.
In an effort to have employers comply, the NHT said that it is currently pursuing 1,483 cases in the court against these delinquent employers. It said that 493 of the cases are for non-submission of annual returns, and another 990 cases are to have the employers pay over contribution arrears.
Outside of the more that 1,400 now before the court, the NHT said that, since April this year, 278 matters before the courts have been settled and annual returns submitted, while judgements have been received in 443 arrears cases.
The NHT, when asked what assistance can be provided for an employee whose contributions have been collected by an employer and not paid over, said:
"The employee may inform the NHT and provide evidence that the employer deducted NHT contributions from his/her salary. Evidence may be salary slips or a verification letter. On receiving the employee's statement and evidence of deductions, the NHT will audit the company's records (especially payr oll-related records) and, if the audit proves the non-compliance, the NHT will take steps to have the company remit the deductions and submit the relevant annual returns. These steps may include moral suasion, demand notices and/or litigation."
Annual returns, which the NHT has been using to identify delinquents, are the means by which employers account for statutory contributions paid by companies and employees. These returns identify each contributing employee by name, NIS number and TRN and state the gross income, how much contribution has been deducted for each employee for the period stipulated by law, and the matching employer's contribution. The information provided on the annual returns helps the NHT to identify who is entitled to contributions refunds and other benefits.