Quick action by an off-duty police officer in St James on Sunday led to the capture of a murder suspect in the parish.
Reports from the Barnett Street police are that about 5:30 am, the off-duty officer was conducting business on Harbour Street in Montego Bay when a gun attack unfolded.
The cop reportedly spotted the gunman boarding a getaway motor car and gave chase.
The police say that their colleague requested back-up and, through the coordinated efforts of the policeman and the team that responded, the motor vehicle was intercepted in the Catherine Hall area of the parish and the driver captured.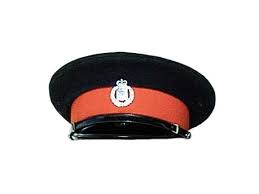 The police say a second man who was in the getaway car escaped.
In the aftermath of the incident, the police confirmed that 37-year-old Carl Hudson of Bevin Avenue, St James, had been the gunman's victim. He reportedly received several gunshot wounds and later died at hospital.
Detectives are now appealing to anyone who may have witnessed the incident to come forward. The police say people may give information by calling the Montego Bay Criminal Investigations Branch at 953-6191, Crime Stop at 311, the police 119 emergency number, or the nearest police station.