Mandeville, Manchester: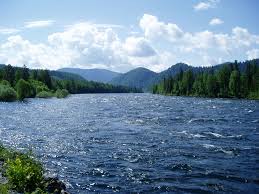 Usually, when a woman gets pregnant, she instantly starts thinking of creative ways to break the news to her partner. But for Kamoya Robertson-Kelly, it was the other way around as her husband, Erandi, knew how his plans would unfold.
Being married for eight months and together for five years, the couple spoke about having children, but Kamoya didn't plan for pregnancy before marriage. she was, however, pleasantly surprised.
"Funny enough, he sensed the changes in my mood and was smiling all the time. In July, about three weeks before the wedding, I confirmed. However, a good while before that, my husband was the one who broke the news to me … he said, 'Babe, trust me, you are pregnant and we will be just fine. You will still fit into your wedding dress.' And, indeed, I did – seamlessly.
"At first, I was shocked that he knew and he wasn't surprised at all, but he was elated to see the actual positive sign on the test and tears came to both our eyes. At that moment, we knew we were parents in the making."
The 24-year-old Redlane Spa receptionist at Sandals Whitehouse European Village and Spa had a tumultuous pregnancy, but she made it through with the help of a loving husband and mother.
HELL AND HIGH WATER
"I had what is called hyperemesis gravidium, which is severe nausea and vomitting, such that weight loss and dehydration occur. My obgyn appointments were always exciting as both of us would go and hear about the baby's development and we took home lots of ultrasound photos. I was, however, admitted twice into the hospital as the vomitting got worse and I was on and off from work.
"During this time, my husband and my mother were very supportive and did everything possible to make me feel better. I couldn't ask for more support. He stayed up during the nights and counselled me as I cried and my emotions got the better of me. [He] rubbed all my aches and pains, talked to the baby, and played with my belly to relax the baby during bouts of kicking. I was too sick to feel mood swings and cravings. Until month seven, I craved everything that was spicy and all the fruits in the world."
With the short-lived disappointment of not having a boy, Robertson-Kelly and her husband, at week 18, began their preparations for the baby girl they were told they would have, but not before the 'hell and high water'.
"The excitement was spread quickly as it was both our first child and our parents' first grandchild. So this little girl was a big deal from the moment we knew she existed. On Wednesday, March 16, at about 11:40 p.m., when I began feeling some contractions, I was told by the nurse that I was in the early stages of labour. This was the day before my due date. I was induced twice, but still made no progress. The contractions were very strong and prolonged, but my body wasn't reacting favourably to the pain."
UNCOOPERATIVE CERVIX
She continued, "The following Saturday morning, March 19, when I was being examined, my doctor said, 'Mrs Kelly, I don't know why your cervix is still not cooperating, so I will have to prepare you for sectioning.'
"I was prepped for surgery at about 11 a.m., and she was here by 11:45 a.m. The first time I held her in my arms was after
5 that evening when I became stable enough, thanks to pain medication."
Kayleigh Aria-Stephania Kelly has brought unspeakable joy to her family. Her first name means 'keeper of the keys, pure'. Her middle names mean 'solo melody' (Italian origin) and 'crowned' or 'the winning' (Greek), respectively, the latter given to her by grandmother Stephany Kelly.
"Of course, she is affectionately called many other names, from Sugar Spunks to Spunkie and S-Kay. This experience has been one of overwhelming joy and happiness. Her little face warms my heart each time I look at her. All the pain and discomfort I felt is now non-existent in my mind."
While the journey to being a newbie mom is no walk in the park, Robertson-Kelly is loving every minute of it.
"Breastfeeding at first was a bittersweet experience as it comes with sore nipples, and extreme patience is needed. Sleepless nights are now a norm for my husband and me. He wakes up every time I get up to feed her and does the honours of burping her and putting her back to sleep.
"With the C-Section recovery process, my mom is my hero. She ensures I get rest, eat well, and, of course, cautions me not to engage in any activity that will affect my recovery.
"Whenever I become overwhelmed, I just look at her face and think to myself, 'what a precious gift from God! Everything I endure is well worth it. I cannot complain as my support system is so strong … I have taken on a whole new perspective on life as I now live to love, care, and protect her."