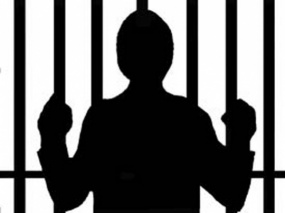 Two prisoners escaped from the Horizon Adult Remand Centre after they made their way through a vent and breached the walls of the facility this morning.
The men are:
Eighteen-year-old Casheen Peart, otherwise called 'Nine Star', of Church Lane district, St. Thomas. He is of brown complexion, slim build with a tattoo on his chest and shoulder. He also has pierced ears. He was last seen dressed in a white merino and a pair of plaid shorts.
Twenty-two-year-old Omar Creary of August Town, Kingston 6. He is also of brown complexion, 183 centimetres (6 feet) tall and has scars on his lower and upper arms.
Peart is charged with murder while Creary is currently serving a life sentence.
Anyone knowing the whereabouts of Casheen Peart or Omar Creary is being to contact the Police 119 emergency number, Crime Stop 311 or the nearest Police Station. The public is also being advised that it is a criminal act, punishable under law to harbour a criminal and if caught, the full force of the law will be extended to those individuals involved.
Article Category: