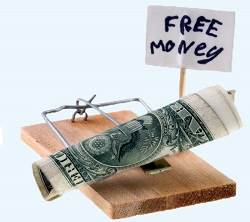 on September 24, 2013 – 6:54 PM
An 83-year-old Buffalo man was among those targeted nationwide by a Jamaica-based lottery scheme that promised millions of dollars in winnings, federal prosecutors charged Tuesday.
Assistant U.S. Attorney Fauzia K. Mattingly said the defendants in the case used high-pressure tactics and threats to coerce at least 10 elderly victims across the country into sending them money as part of the lottery scheme.
The defendants – Corey Buddle, Orlando Buddle and Otis Ricketts, all of Brooklyn, and Horace Buddle, of Montego Bay, Jamaica – are charged with fraud and money laundering.
Their arrests are the result of an investigation by the U.S. Postal Inspection Service and Immigration and Customs Enforcement, Homeland Security Investigations.