Police want study on effects of dancehall music on crime
Commissioner convinced lyrics influence unruly behaviour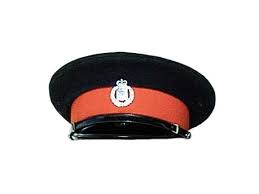 Commissioner of Police Dr Carl Williams (third right) addresses Jamaica Observer journalists last week. Others from left are Assistant Commissioner Ealan Powell, Deputy Commissioner Clifford Blake, Deputy Commissioner Novelette Grant, and Deputy Commissioners Glenmore Hinds and George Quallo.Kenyon Hemans
Police commissioner Dr Carl Williams says the High Command would be willing to support a detailed study of the link between violent dancehall lyrics and crime, because the police are convinced that the two are not unrelated.
"If you speak about violence, sing about violence, and you are violent, then there must be some correlation there," the police chief stated during a session with Jamaica Observer journalists at the newspaper's headquarters last Tuesday.
In fact, Dr Williams pointed out that when anti-gang legislation was being promulgated the police had lobbied for a provision that would address this concern.
"We did consider it seriously when the anti-gang legislation was being discussed. We did make connections between some people who were deeply involved in crime and the kind of lyrics that they espoused or listened to, and we made the argument successfully for an inclusion of a clause in the law," he stated.
Sponsored Links
15 Nerdy Actors Who Turned Out To Be Heartthrobs
WomensForum
These Sisters Took The Same Photo 40 Years in a Row and the Last One is Absolutely Amazing
Your Daily Dish
He argued further that: "The truth is that a lot of the people who are involved in violent crimes who are singing about these things, are actually involved directly or indirectly. We know of a particular person who was one of the most prolific [with] anti-police, pro-gun lyrics."
Head of the Criminal Investigation Branch, Assistant Commissioner of Police Ealan Powell reminded too that at the height of the rivalry of violent lyrics between Adidja "Vybz Kartel"Palmer and another prominent dancehall artiste, the tension which escalated among their fans even impacted high school students.
"In almost every school — not just in Jamaica, but in many of the Caribbean islands — there were two gangs. His demise led to a significant de-escalation of these activities. If it had continued can you imagine where we would have been now? The lyrics went hand in hand with those kind of practices," he asserted.
In what has become one of the most talked about murder trials involving a Jamaican dancehall act, who many would argue was at the height of his career at the time, Palmer was in 2014 sentenced to life in prison for the 2011 murder of Clive `Lizard` Williams. The trial, which saw diehard supporters in the streets calling for the deejay`s release, was the longest in the country's history. Kartel, who had already served three years behind bars, was put away by 10-1 jury vote and will serve 35 years before being eligible for parole. He has appealed the verdict.
The entertainer and his three other co-accused were charged with killing Williams over guns which the victim allegedly stole from the deejay and his cronies.
Many Jamaicans will never forget text messaged evidence presented in court in which Palmer is said to have described in shocking detail how he and accomplices "chop up" Williams "fine fine" and disposed of the remains.
Shawn Campbell, another then rising dancehall artiste known as 'Shawn Storm', Kahira Jones and Andre St John were handed down lesser sentences.