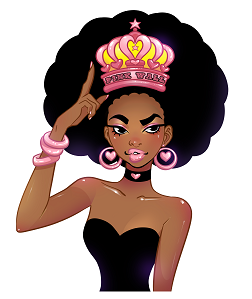 PLEASE TO KEEP ME ANONYMOUS!!!
I'm reaching out in response to the report about the land
war in newlands that Fyah Rass made.
Labour Day Monday May 24th- Earlier in that day Fyah
Rass's brother had an altercation with his son's mother
after the altercation he then ran away and came back with
a silver gun and pointed it saying "Nuhbadi nuh move"
and everybody who was on the lane ran because they
were very scared and those same people described the
firearm that was held by Fyah Rass brother.
● Shooting- On Tuesday May 25th 2021 My little cousin
and her Boyfriend was on the lane sitting down while
playing and laughing they said two men they both
described as Fyah Rass Brother and Uncle pulled out a
seened before Silver Gun "The same one that was used
on Monday May 24th, 2021″ and aimed it at them and
started to open Fire. They then ran and then everybody
started to stone the house out of anger and that's how the
windows we're broken. If there were any shooting at the
house i am
unaware but like everybody we only heard the three shots
that was fired which was fired after my cousin and her
Boyfriend .
●Lack of Investigation. While the police was investigating
our home because of the allegations Fyah Ras and his
family made on Thursday May 27h 2021 in the early
morning. My Uncle was brutally stabbed while on his way
out the lane mouth going to his mother in law funeral. THE
spouse of Fyah Rass's Mother' instigated his life by calling
Fyah Rass so called innocent brother and his Uncle telling
them that my Uncle was going out the lane and they both
attack him stabbing him multiple times in his neck and
Trunking part of his body It was the help of a Good
Samaritan, who shouted out "duh nuh kill him". The
person said they responded and ask if she wants him to
turn on her.
while now admitted at the Spanish town hospital,
My Uncle is now quite serious, as the doctors cannot find
where in his body there's leaking. This is very unfortunate
and unfair.
What seem to be happening is lack of truth and fairness.
Because of the allegations the police are looking for one
set of people rather than investigating the truth. One
particular home and males seems to be targeted by them.
Which is extremely unfair. But God will bring justice for
those who are telling the truth.
There's always peace before the storm and it's like the
Fyah Ras and him family dem cannot take quietness and
peace. Fyah Ras mentioned it's a land war. That is not
true, it is a tariff ruling new lands (in particular Tana lane
war).
It's is very funny he says he fears for his life, when the
entire community fear for their life because of the
unnecessary callousness of his family members
doing.
We need justice for the attempted murder of my Uncle
and for the police to be fair in investigating this and the
shoot outs and attempts on people's lives within the
community.
Also the incident that took place in January of this year his
brother brought in some other family members of Fyah
Ras to bring in Donship in the lane to extort the little shop
owners in the lane and the man dem affi stan up pon dem
foot a basically it a carry the vibes ana mek the people
dem of the community uncomfortable . He's going on all
the media platform that will give him a voice and still
telling lies. I have to wonder if him and him family dem
nuh fear God.
His brother that did the shooting the 24th and the 26th of
May has been in custody and confessed to the attempted
murder of my uncle but not the shooting which Fyah and
his mother knows he did because he also wanted it to
happen because he doesn't want to see the young youths
them actually a do supm to uplift the community because
him
couldn't do it.
Saturday my cousin was arrested because Fyah Ras and
his mother made false allegations saying he was the one
that shot up their home when the home was stoned . My
cousin was not present at the incident he had an alibi, but
the police are only working after what they're saying even
when my family made statments about what actually
happened. Its funny how people can lie on you and police
can arrest you without any proof and just left you there
lost in the system. Right now NO food expect for "bulla
and snacks" those light stuff are accepted over hundred
man police station. My cousin said they use the bulla and
crackers to make porridge because a cold food dem get.
Over hundred man some man went in fat and came out
malnourished. This is the wicked system we live in.
Fyah Ras and his mother said that if her son go down my
family affi go down too see how life funny when her sons
and her brother caused all of this and because he's in the
industry he's trying to play the victim when THEY are the
real VICTIMIZERS AND WE ARE THE VICTIMS.