Some people may consider a cheating partner as a relationship deal-breaker, one thing they know they would never put up with. But there are people who deal with this every day, once such person being Navlet.
Below is her story of living with a cheating partner:
I know that a lot of people might not understand my reason for being with a man for almost six years who has been cheating on me for the past four years. A lot of women will pick me apart and probably label me as stupid. I have lost some friends over the years because of this – my willingness to be with the man I love.
I met him seven years ago and we were good friends and then we decided to take the relationship to another level. He is a good looking man and women automatically are drawn to him. He also has a really nice personality which makes him the perfect package. Things were going fine between us until his ex came back to Jamaica. At first I didn't put it on my mind because she was just an ex, but then they started to spend more time together and I told him I was not comfortable with it. He told me I had nothing to worry about but then she got pregnant. He said it wasn't his and I believed him. It turned out it was his.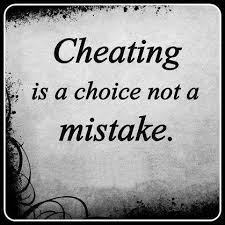 I broke up with him but he found his way back in my life again. He told me he was sorry, that it just happened, and I forgave him. Then I started hearing that he was talking to a young lady in my community.
I confronted him, he said he didn't even know who I was talking about, again I believed him. Then a few months later this girl turned up at my house a few hours after he came by one day to visit me. She was pregnant and apparently wasn't pleased that my man had stopped talking to her. I know that he lied to me but I couldn't let these people around me be aware of this, so while she was out there raising her voice and carrying on about me, I had to let her know that she was nothing to him because he was still with me. When the dust settled and I walked inside the house I broke down in tears. This had hurt me so much and now everyone knew what he had done.
Again we broke up and again I took him back. This time he asked me to move in with him and I did. He promised not to hurt me again and I loved him so much that I believed that he had it in him to change. We had been together for four years now and he was the father of two kids, kids that I never gave him. I too wanted to be a mother and felt robbed of the opportunity because he was busy giving his sperm to everyone but me. I told him I wanted a child and he said not right now.
I was so angry, because he was able to father two children outside of our relationship. I wanted to walk away from the relationship but when I looked back at my past relationships, I realised that even though he wasn't perfect, he hadn't put me through half of the other things I had been through.
My best friend couldn't understand why I was settling for him but it's not a matter of settling, it's a matter of love, and I love him. Yes, he has broken my heart, but it's not like he isn't aware of the hurt it has caused me. He has asked for my forgiveness and has proven to me just how sorry he is.
As the years have passed I have had to put up with a lot of things from women calling and cursing me out to women threatening to beat me up. I even got a STD from him. He told he had it and that I should go and get checked out. I was upset because what if he had given me HIV/AIDS? I keep telling him that if he's going to cheat on me then respect me enough not to get any more women pregnant and don't bring home anything to me. Wrap it up.
I'm not an ugly woman and I wasn't deprived of love growing up. I have just had a few bad relationships and would rather be with someone who I know loves me and is willing to work on his mistakes. He has never hit me or raised his voice at me, he has never belittled me, he has never made me feel like I was the ground that he walked on. I will agree that a cheater will always make you feel insecure as I have always questioned him on whether it's me, if he doesn't find me attractive, or if I'm not pleasing him sexually and he always says that's not it, that the problem isn't with me it's him. He says he's not perfect and he's sorry for all the wrongs he has done. I sometimes feel like he takes me for granted because I will always forgive him because I love him.
We are currently in counselling. I don't know if it is working not because I think he is back to his old ways, but because I don't really know when he is cheating. It's not something I want but it's something I have come to live with.