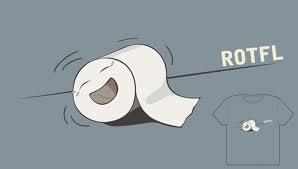 KINGSTON, Jamaica:
Prosecutors this morning outlined how a juror in the murder trial of popular entertainer Vybz Kartel allegedly made several attempts, including an offer of half-a-million dollars, to influence his colleagues to return a not guilty verdict.
Kartel whose real name is Adidja Palmer and three of his four co-accused were on Thursday found guilty of the 2001 murder of Clive 'Lizard' Williams.
A short while ago, Director of Public Prosecutions (DPP) Paula Llewellyn revealed that the juror, 50-year-old Livingston Cain, was the sole person who voted not guilty in the 10 to one decision of the eleven-member jury.
The allegations were outlined in the Corporate Area Resident Magistrate Court, where Cain made his first appearance on five counts of attempting to pervert the course of justice and one count of conspiring with persons unknown to pervert the course of justice.
He was offered bail in the sum of $750,000 and warned not to make any efforts to contact any member of the Kartel jury.
He has also been ordered to report to the Stony Hill Police daily and a stop order has been placed on him at the ports.
He is to return to court Friday, March 28.
Llewellyn told the court that after seeking to convince other jurors to find Kartel and his co-accused not guilty during the course of the trial, Cain approached the foreman last Thursday and told her he wanted to speak to her privately.
Llewellyn said the foreman accompanied Cain to the Supreme Court library and took along her BlackBerry cellphone because of information she had received from other jurors.
According to the DPP, the foreman recorded Cain telling her he realised that she had some influence over the other jurors and that he wanted her to "come to a not guilty verdict against the five accused."
Llewellyn said the shocked foreman went back to Cain sometime later in attempt to confirm what she had heard.
It was at this time, Llewellyn alleged, that Cain told the foreman he was offering her $500,000 to release the five accused, and assured her that she would have the money the following day.
The DPP says that's when the foreman made a report to the Registrar at the Supreme Court, who brought the matter to the attention of the presiding judge, Justice Lennox Campbell.
Cain's attorneys say he has denied the allegations.
Cain was arrested at court last Thursday after the guilty verdict was handed down in the Kartel case.