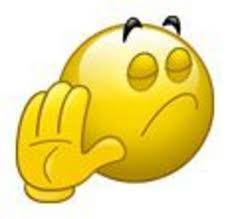 TO DI INFIDEL WHEY SEND IN THE BELOW DI FAKE STORY BOUT DI ENTERTAINER'S WIFE..LEAVE DI WOMAN ALONE! YUH STALK HAR PAGE NIGHT AND DAY…ONLY BECAUSE YOU WANT FI HAR MAN..NOW ALLOF A SUDDEN SHE HAVE MAN AND A CHEAT PAN HAR HUSBAND? DI MAN DONT WANT YOU LEAVE THE WOMAN ALONE!A HOW YOU ONE SO FUNNY YUH CYAH CALL HIM NAME BUT YUH WAA CALL FI HAR OWN AND TALK WHEY INA FI HIM PHONE? GO DROP ASLEEP YUH STILL NAH GET DI GIRL HUSBAND!
Subject: (—-) WIFE CHEATING
Message Body:
Met and di whole a jmg mi have breaking news (—-) a cheat pon (—-) wid a man weh live a Miami mi nuh wah call him name cause him a badman an mi nuh wah nutn happen to me or mi family dem a Jamaica cause him link stink dung deh. But mi can tell yuh seh him come from Waterhouse an him did deh wid mi fren but dem lef now mi fren search him phone when him a sleep an find all kinda naked pics wid (—) even pics wid him an (—) Ina bed. All mi a seh is dis man yah play wid mi fren feelings an den tell har seh him nuh wah nuhbody but him xgirlfriend not even (—) him nuh want di only reason (—) a get fi spend time wid him now a because him an him xgyal nuh deh together so woman to woman (—) don't mash up yuh married life fi him cause at anytime him can lef yuh an go back to him xgyal.
—