Businessman found guilty in Oaklands murder case
Businessman Steven Causewell was yesterday convicted in the Home Circuit Court for the murder of his girlfriend.
Causewell, who was on trial for the murder of 28-year-old Nordia Mitchell at her Oaklands apartment home on July 16, 2008, was found guilty by six of the seven jurors.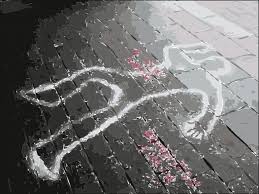 The businessman was taken into custody in July 2008 and charged with murder after it was alleged that he had thrown Mitchell from the third floor of her apartment, resulting in her death.
Following the verdict yesterday, Causewell's bail was revoked until September 30, when he will be sentenced.
The defence is expected to file an appeal after sentencing.
Causewell had admitted in an unsworn statement from the prisoners' dock in court to being involved in a dispute with Mitchell, but said she was alive when he left her home on Constant Spring Road.