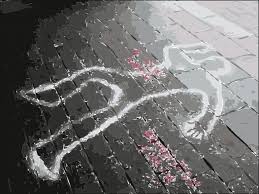 TWO men were killed in Belmont on Thursday night, in a scene where the "murder" victim managed to grab a gun and shoot his assailant after he himself had been shot.
This was the version of events from the family of the "murder" victim.
According to the police, around 11.25 p.m. on Thursday, residents of Belle Eau Road, Belmont, heard several gunshots coming from a house in the area and when they came out to investigate, they found the bodies of William Louis, 34, who lived in the house, and Rahim Marshall, 23, who didn't.
Relatives of Louis identified him as the "murder" victim who lived with them in Belle Eau Road.
The other man, Marshall, who Louis' relatives described as the assailant, lived in St Francois Valley Road, Belmont.
A relative of Louis who did not want to be named spoke to the Express yesterday at the Forensic Science Centre in Federation Park.