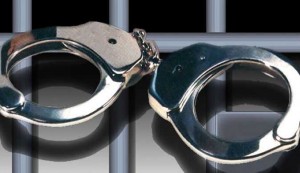 OCHO RIOS, Ann — One of the two men charged for the August 23, 2011 murder of Discovery Bay couple Stephen Hall and Normalyn Campbell-Hall has been sentenced to life in prison with the eligibility for parole after 17 years.
The accused, Steve Stewart, pleaded guilty to two counts of murder on Tuesday, February 22, and was sentenced by Justice Georgiana Frazer. The trial of the other accused, Jowayne Alexander, who pleaded not guilty, was expected to start today, February 22, in the St Ann Circuit Court.
The bodies of businessman Stephen Hall and Normalyn Campbell Hall, a lecturer at the Brown's Town Community College, were found in Lakeside, Discovery Bay, about three miles from their home in Queen Crescent. The police theorised that the couple were killed at their home and their bodies taken to the location. Robbery was originally established as a motive for the killings.
A third man, Raymond Mitchell, was charged for receiving stolen property after he was caught on camera using a debit card belonging to the couple in St James. A car belonging to Campbell-Hall was also found in that parish.