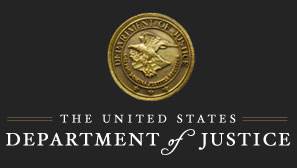 Subzero Temperatures do not Stop the Apprehension of a Wanted Rapist
Dayton, OH – The Southern Ohio Fugitive Apprehension Strike Team (SOFAST) announced the arrest of Christopher W. Marcum today. SOFAST arrested Marcum this morning in Dayton, Ohio based on warrants from an indictment issued by the Montgomery County Common Pleas Court.
Marcum has been charged by indictment with 2 counts of Gross Sexual Imposition with a child less than 13 (Felony 3), and 3 counts of Rape with a Child less than 10 (F1).
On the frigid morning of January 7, 2014, task force officers developed information that Marcum was staying at a residence on Gunkel Rd. Investigators made contact with a person believed to be the mother of Marcum at the front door of a residence. The woman denied that Marcum was home and stated he was living in another state; however, Marcum was located in the residence and arrested without incident. He was transported to the Montgomery County Jail.
Dayton SOFAST is comprised of members from the United States Marshals Service, Dayton Police Department, Springfield Police Department, Montgomery County Sheriff's Office, Clark County Sheriff's Office, Shelby County Sheriff's Office, Miami County Sheriff's Office, Greene County Prosecutor's Office, Wright State University Police, Ohio Adult Parole Authority, Trotwood Police Department, Greeneville Police Department, Grandview Hospital Police Department, Oakwood Police Department, Ohio State Highway Patrol, and the Springboro Police Department.
U.S. Marshals are the nation's primary fugitive hunting organization and captures more fugitives each year than all other law enforcement agencies combined.