THREE children and two of their mothers were killed in March Pen, St Catherine, early yesterday morning, after gunmen swooped down on their houses, sprayed the homes with bullets, and set the structures ablaze.
Family members identified the victims as Salesha Evans, 24, and her nine-year-old son Revaughn Evans; Venisha Bartley, 22, and her two-year-old daughter Koyandra Wynter; and 14-year-old Marvin Campbell Jr.
The police have named a relative of one of the victims as a person of interest in the incident.
Police say that he is also wanted for incest and in connection with a recent triple murder in the area.

He is being asked to make himself available to detectives at the Spanish Town CIB by midday today.
The five were reportedly killed after a group of heavily armed men, estimated about 15, including some dressed in police uniforms and masks, went to a section of the community called Africa Settlement about 1:40 am, kicked in the doors of four houses and opened fire, hitting seven occupants, before setting the houses on fire.
Two of the houses were completely destroyed.
A 25-year-old man and 14-year-old girl who were injured in the attack are currently undergoing treatment at Spanish Town Hospital.
Police said a team of officers on patrol responded to heavy gunfire in the area, and on arrival a number of heavily armed men were seen at the location. The men engaged the police in a shoot-out but managed to escape in the area.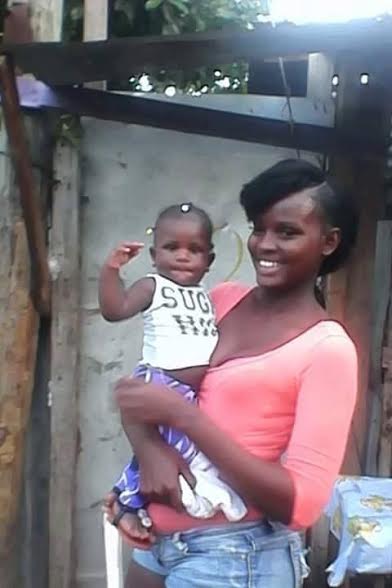 A curfew imposed in the area last evening will run until tomorrow.
Yesterday when the Jamaica Observer visited the community, most of the residents appeared to be in shock as men and women stood or sat on the ground looking bewildered. Some men were even observed lying on the ground with their eyes closed as if hiding their pain.
Many questioned why the children were killed and were left puzzled as to the gunmen's motive.
Sonia McDonald, who lost her daughter Salesha and grandson in the incident, was too overcome with grief to speak much.
Her sister Jennifer, mother of Venisha, was equally distraught and was observed walking around the community with her hands above her head calling out her granddaughter's name.
"Feel like mi caan manage, feel like mi waan dead. Mi caan live without my daughter and granddaughter," whispered the mother of seven.
McDonald, whose home is directly behind her daughter's, said she heard her screaming out for help but could not assist because the house was engulfed.
When asked if she knew the reason behind the gruesome attack, McDonald continued whispering as if she could barely muster enough energy to speak.
"A gang feud a gwaan. Mi nuh do nobody nothing fi dem woulda waan kill off mi pickney dem. That is what is so puzzling, 'cause mi no have nobody mix up inna dem sitten deh, that's why mi a ask why, why?"
Royalton Blye, father of the nine-year-old boy and Salesha's companion, told the
Observer that he had left his family for about eight days now and was away on his farm when he got the terrible news.
"Bwoy, everytime I remember I cry. It shake yuh heart, and when yuh heart shake a deh suh you cry," said the Rastafarian.
"Every weekend mi carry mi son with mi go on the farm, and is like the one day weh mi lef him [because of] the rain, is the one day him life end," he added.
According to residents, they believe the incident is a result of infighting among members of the Klansman Gang who have pledged allegiance to two men who want to lead the gang.
According to one resident, the attack was led by two former members of the community.
Another resident, however, had another theory.
According to him, the attack was led by a former community member who has a personal vendetta with a woman in the community.
According to the resident, the ex-community member was chased from the community after allegations of incest.
Community members said it was evident that one of the gunmen knew the victims, as one of them had called a young child by her name when they went to the house and told her that they would not kill her and allowed her to leave.
The young child was seen milling around yesterday, and according to residents, she had refused to eat and had not shed a tear.
Meanwhile, the police said they have not yet determined a motive for the attack, but are not ruling out reports of gang warfare.