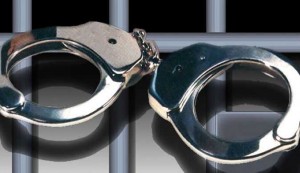 The police say they have made notable breakthroughs in the investigation of several murders committed in St Catherine, including the killing of four men during a China Harbour Engineering Company (CHEC) payroll heist in the parish.
As a result four men have been charged with several counts of murder and other offences.
On Friday, November 14, Kemar Thompson, otherwise called 'Gatlin' or 'Spiderman' of Pineapple Lane, Bog Walk, St Catherine who was listed as wanted, was charged with eight counts of murder and illegal possession of firearm.
Thompson has been charged with the murder of 33-year-old Carlton Blake, otherwise called 'Sellie Sellie', a mason also of Pineapple Lane, committed on Monday, August 4, 2014;
He is also charged for the murders of four men in a payroll robbery on Sunday, October 12 along the Bowers Wood main road in Bog Walk. The men are 33-year-old Kirk Foote, excavator operator, of Canon district Dumphries, St James; 29-year-old Craig Harris, otherwise called 'Big Head', of Gibraltar district, Bog Walk; 42-year-old Courtney Cobourne otherwise called 'Sojee', liaison officer of Gibraltar district, Bog Walk; and 43-year-old Carlton Scott, of Bowers Wood, Bog Walk.
Thompson also faces murder charges for the killing of 70-year-old Maltie Taylor otherwise called 'Maltie Blake' and 'Shut', traffic warden of Bog Walk; 51-year-old Patrick Cummings, mechanic, of Snow Hill, Portland and 35-year-old Norman Nolan, coconut vendor, of Snow Hill, Portland. This triple murder was committed on the Wednesday, October 22, at Pineapple Lane, Bog Walk.
Thompson was taken into custody on Tuesday, November 11 during police operations in the Spanish Town business district and surrounding communities in St Catherine on Tuesday, November 25.
Meanwhile on Wednesday, October 29, Andre Love, otherwise called 'Duggu' of Coke district, St Elizabeth, who was also listed as wanted, was charged with the murders of 49-year-old Basil Forbes, otherwise called 'Shabba', auto-body technician of Fearon Close, Portmore; Jermaine Green, otherwise called 'Shakka', whose body was found dismembered in a suitcase and left in bushes in June 2011.
Love is jointly charged with his brother Oshane Love and Paul Hendricks otherwise called 'Sevens' in relation to Green's murder.
Additionally, Love has been charged with eight counts of shooting with intent (Police and civilians) and illegal possession of firearm.
Love was picked up during a joint military operation in the Orange Villa, St Andrew on Tuesday, October 21 and will appear before the Spanish Town Resident Magistrate's Court on Friday, December 5, the police say.