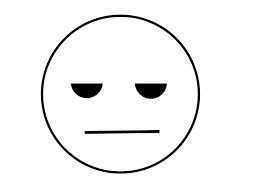 PHILPOTT Martin, the computer science student who allegedly hacked into Digicel's system in 2009 and stole $10 million in calling credit, is again in trouble with the law.
This time, 29-year-old Martin is accused of hacking into the computer system of the Office of the Director of Public Prosecutions and stealing files.
Yesterday, Martin appeared in the Corporate Area Resident Magistrate's Court on breaches of the Cybercrime Act. He was remanded until March 4.
He has been charged with unauthorised access to computer programs or data and unlawful possession of a computer for the commission of an offence.
Martin was charged after a laptop and computer hard drive seized from his Kingston 8 home by the police on January 25 allegedly turned up files belonging to a senior prosecutor.
The prosecutor has said that he never gave permission for Martin to access the files.
The 26-year-old man, Philpott Martin, has been charged with three counts of simple larceny and one count of conspiracy to defraud.
Only one of the three men arrested yesterday remains in custody.
It is believed the men wired millions of dollars electronically to the United States and The Cayman Islands from local and overseas institutions.
A local telecommunications company is among the victims.
In a release to the press, the police said its investigations were initiated by complaints from businesses and people, who said their computer networks had been compromised through network intrusion, data interception and data and identity theft.
Hacking machines
During Saturday's operation, $600,000 cash and several computer and telecommunications equipment, including two all-in-one scanners, printers and a fax machine, two external hard drives and six GPRS modems were seized by the lawmen.
The police said that at the time of the raid, they found five computers being used on a network attempting to hack into the network of a local telecommunications company using PGP encryption software. The software is used to hide data.
Financial records, documents and furniture were also seized by the police.