Jamaican cops terrorising inner city residents — Amnesty
KINGSTON, Jamaica — Amnesty International in a report today said that Jamaican authorities and local police are promoting fear among women and families in marginalised communities to hide thousands of alleged police killings.
In a new report titled 'Waiting in Vain: Unlawful police killings and relatives' long struggle for justice', the international organisation said that the Jamaican police have used a number of illegal tactics to ensure that the families of victims of police killings do not pursue justice, truth and reparation for their loved ones.
"Jamaica's shocking culture of fear and violence is allowing police officers to get away with hundreds of unlawful killings every year," Amnesty Director Erika Guevara Rosas said.
"Unlawful killings of young men and terrorising their relatives into silence seem to be the alternative to proper investigations into crimes. Over the last two decades, Jamaica's 'fight violence with violence' approach to crime is not only short-sighted but has proven utterly ineffective in tackling the root causes of violence," she added.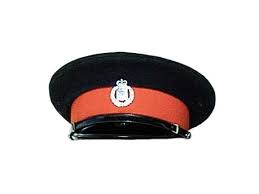 Jamaica has long had one of the highest homicide rates in the world. In 2015 alone, there were 43 murders per 100,000 inhabitants. Eight per cent of these were at the hands of law enforcement officials, Amnesty International said.
Since 2000, law enforcement officials in Jamaica have allegedly killed more than 3,000 people — mostly young men living in marginalised communities. Despite overwhelming evidence of police involvement in the crimes, to Amnesty International´s knowledge, only a handful of officers have been convicted of murder since then, the organisation added.
Tanesha Mundle