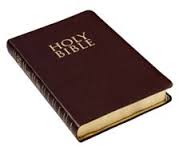 THE FINGER OF GOD DEPLOYED IN BATTLE
977. HEAVENLY FATHER, WE THANK AND PRAISE YOU FOR YOUR BOUNDLESS LOVE AND FOR YOUR MIGHTY ACTS IN OUR LIFE IN JESUS NAME.
978. WE ARE GRATEFUL BECAUSE YOU ARE ABUNDANTLY ABLE TO DELIVER US FROM EVERY AFFLICTION DARING TO HOLD US DOWN IN JESUS NAME
979. LORD, STRETCH FORTH YOUR FINGER AGAINST THE WICKED SCHEMES OF THE ENEMY IN OUR LIVES, WHEN YOU DID SAME AGAINST THE MAGICIANS OF PHARAOH, THEY HAD NO COUNTER, LET EVER CLEVER COUNTER ATTACK OF THE ENEMY BE WASTED BY YOU FINGER OF FIRE IN JESUS NAME
980. FINGER OF FURY OF THE LORD, POINT AGAINST AND WASTE EVERY MIDNIGHT ARROW FROM WITCHCRAFT COVENS AND THEIR ARCHERS TONIGHT IN JESUS NAME
981. THAN YOU HOLY SPIRIT… PLEASE, THIS NEXT PRAYER IS PROPHETIC ONE AND SHOULD BE PRAYED WITH YOUR ANOINTED TAMBOURINE SHAKING VIGOROUSLY IN YOUR HAND, AND IT MUST BE PRAYED 7 VIOLENT TIMES! AAAAAAAHHHHH!!!!!!! I SEE MIGHTY DELIVERANCES DEEP, MYSTERIOUS AND EARTHQUAKING IN CHARACTER EVEN BEFORE YOU GET TO THE 7TH TIME…, NOW, LET'S GO:
FINGER OF GOD, CONTEND WITH EVERY FINGER OF SATAN TROUBLING ANY AREA OF MY LIFE AND BREAK THEM TO PIECES IN THE NAME OF JESUS!
982. TO OBEY IS BETTER THAN SACRIFICE, ONE SIMPLE OBEDIENT PRAYER POINT IS BETTER THAN 100 DESPERATE PRAYERS PRAYED AMISS! I HAD TO OBEY THAT DIVINE INSTRUCTION TO THE CORE! I CONGRATULATE ALL THOSE WHO OBEYED THAT STRANGE INSTRUCTION, YOU WILL HEAR NEWS OF EARTHQUAKE PROPORTIONS AS A RESULT OF THAT SIMPLE PRAYER POINT. THANK YOU RABBONI.
983. WE APPROACH THE TABLE OF THE LORD'S SUPPER TONIGHT WITH AWE. WE DEDICATE THIS TABLE AS THE TABLE OF THE FINGER OF GOD! WE CONSECRATE THIS TABLE UNTO YOU FATHER. WE DECLARE THE BREAD AND THE WATER AS THE FLESH AND THE BLOOD OF JESUS. AS WE PARTAKE OF THIS HOLY COMMUNION TONIGHT, LET THE FINGER OF GOD BREAK THE NECK OF ANY AFFLICTION TROUBLING ANY AREA OF OUR LIVES IN THE NAME OF JESUS. (BRETHREN YOU CAN NOW EAT AND DRINK FROM THIS HOLY TABLE NOW IN THE NAME OF THE FATHER, SON AND THE HOLY GHOST. AMEN)
984. LET THE FINGER OF TRIBULATIONS VISIT EVERY CAMP OF OUR STUBBORN ENMITY AND WASTE THEM TONIGHT IN JESUS NAME
985. LET THE FINGER OF VENGEANCE OF THE LORD DESTROY AND BREAK OFF EVERY PRISON CHAIN OF SATAN HOLDING DOWN MY JOY IN JESUS MIGHTY NAME
986. AS I GO BACK TO BED NOW, I IMPORT THE FIGHTING FINGERS OF GOD INTO MY DREAMLIFE TO CHOKE AND BREAK THE NECK OF ANY ENEMY THAT IS TROUBLING MY LIFE IN JESUS NAME
987. FATHER I THANK YOU FOR STRETCHING FORTH YOUR ARMS IN MY AFFAIRS TO RIGHT EVERY WRONGS GOING ON IN MY LIFE, SPARE NO AREA OF MY LIFE, IN THE NAME OF JESUS
988. BABA, LET YOUR FINGER OF GLORY AND HONOUR WASTE EVERY FINGER OF SHAME AND REPROACH TROUBLING MY LIFE IN JESUS NAME
THE GRACE OF OUR LORD JESUS CHRIST, THE LOVE OF GOD, AND THE SWEET FELOWSHIP OF THE HOLY SPIRIT BE WITH US NOW AND FOREVER MORE. AMEN
SURELY, GOODNESS AND MERCY SHALL FOLLOW US, ALL THE DAYS OF OUR LIVES AND WE SHALL DWELL IN THE HOUSE OF THE LORD FOR EVER.