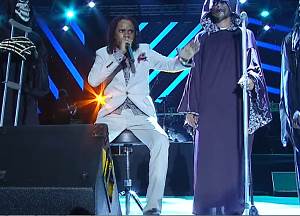 DANCEHALL entertainer Tommy Lee Sparta spent another night in lockup.
The 26-year-old, Montego Bay-based dancehall artiste was among five persons taken into custody by the Lottery Scam Task Force for suspected breaches of the Law Reform (Fraudulent Transaction) (Special Provisions) Act on Monday.
He has not been charged.
Bert Samuels, Tommy Lee Sparta's attorney, said the artiste was being held for questioning.
"The police are continuing their investigations into tomorrow (Saturday)," Samuels told the Jamaica Observer last night.
Though unable to say when his client would be released, Samuels remained optimistic.
Samuels said he had filed a writ of habeas corpus in the Half-Way-Tree Resident Magistrate's Court on Wednesday which required the entertainer be brought before a judge. But, the police were continuing their probe.
According to the Jamaica Constabulary Force's Corporate Communications Unit, New Kingston Police were conducting an operation along Knutsford Boulevard, when a motorist breached the Road Traffic Act. The motorist, who did not have a driver's license in his possession, gave an identity which turned out to be fictitious. Further investigations resulted in the Lottery Scam Task Force being called in to carry out further investigations. Consequently, the driver and the two passengers were detained.
A subsequent operation conducted at a house of one of the passengers in the Kingston 5 area and lottery scam paraphernalia were seized.
The house occupants and the motor vehicle were subsequently taken into custody. Investigations continue.
Last year, United States lawmakers pushed for lottery scammers to be extradited to their country to stand trial for defrauding Americans of millions of dollars. They also chided Jamaica's government for acting sooner to address the problem.
Hailing from the community of Flankers in Montego Bay, St James, Tommy Lee Sparta appeared on the music scene in 2011.
He is known for songs including Warn Dem, Grave Yard, Uncle Demon, Nuh Fear Dem, Daddy Devil and Psycho.