Police hold two in Mandeville businessman's killing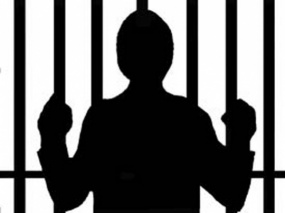 Businessman Trevor Meikle was shot dead last Sunday night in Ingleside.
The police have taken two persons into custody in relation to last Sunday's murder of popular Manchester businessman Trevor Meikle, which occurred during the widespread power outage.
Last week the police reported that Meikle was killed by a gunman after 9:00 pm when he dropped off his daughter, who was coming from the airport, at her home on Battersea Drive in Mandeville.
The 76-six year-old and his wife — who was reportedly in the car but was not injured — were robbed of items including cash, jewellery, a mobile phone, and debit and credit cards.
The police also reported that his daughter was not robbed or injured.
But Lois Miller, sister of the deceased, told the Jamaica Observer that the police held onto the suspects after a call was made from his daughter's stolen cellphone.
"She was the person her dad went to pick her up at the airport and they took her cell phone when they were robbing them," she noted.
"The police picked up that a lady made a call on the cellphone from way in St Mary, and when they interrogated her she said that her boyfriend gave her the cell phone but the boyfriend disappeared," she continued.
She added that the police were searching for the boyfriend.
"They hunting for him now ,but they took in the young lady and the fellow's brother. They are in the lock up in Mandeville now," she told the Sunday Observer.
Meikle was a relative of former United States Secretary of State Colin Powell, who was also the first African-American to serve on the Joint Chiefs of Staff.
Meikle was the founder of what is now a second-generation block-making factory in Spur Tree, Manchester.
Up to the time of his death, he was in charge of a trucking business that he also started.