Woman gets 6 months for stabbing 'matey'
A woman who went to her lover's home and attacked and stabbed his other woman five times, was slapped with a six-month prison sentence.
The sentence was handed down on Wednesday when Charmaine Burkett appeared before Senior Judge Judith Pusey for sentencing. Burkett had previously pleaded guilty to unlawful wounding in court on Wednesday.
The court was informed that on January 19, the complainant was at her boyfriend's home sleeping when Burkett went there and awoke the complainant after she sat down inside the room looking at the complainant threateningly.
"You know when you a sleep and feel like somebody over you inna you sleep? A so me feel, and when me open up me eyes me see har sitting on a chair next to the bed with har hand on har jaw looking at me," the complainant had said.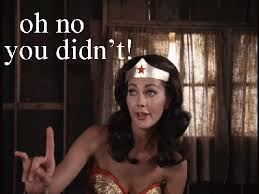 The complainant said Burkett threatened to kill her and stabbed her thrice in her back and twice on her hand during an ensuing struggle. The complainant previously told the court that she is unable to properly use her hand which was injured and has to be undergoing therapy.
Before the sentence was passed, Senior Parish Judge Pusey asked Burkett: "Any reason why you shouldn't go to jail?"
"No, she bite mi first," Burkett replied before she was sentenced.
The complainant insisted that she was at the home first and, according to her, had left her boyfriend at a party.
Two accused of cutting off bus conductor's pocket with $6,000
Two men, who reportedly accosted a bus conductor in downtown Kingston, and cut the pocket, containing $6,000, from his trousers, were remanded when they appeared in the court on Friday.
Orlando Johnson and Dwight William first appeared in court on Tuesday, and were remanded on charges of robbery with aggravation.
The matter was then rescheduled for mention on Friday, but a further mention date was scheduled for Monday, as the accused men's lawyers were absent.
The court heard that on March 31 about 3:30 pm, the complainant was walking in downtown Kingston, when the two accused men, along with another man, approached the complainant and demanded money.
The complainant reportedly refused and the men brandished knives and cut the complainant's pocket off and made off with the money.
On Tuesday, Dian Jobson, who is representing Johnson, denied the allegations and told the court that the allegations were a ruse.
"The complainant works on a bus and seems not to be able to account for the money and so he came up with this to tell his boss," she had told the court.
Judge Pusey then noted that the allegations were serious but instructed the investigating officer to check into the lawyer's claim and report to the court on Friday.