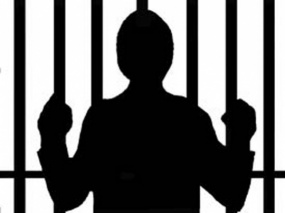 A senior magistrate's court sitting in Kafin-Koro, Paikoro Local Government Area of Niger State, has sentenced a 42-year old woman, Mrs Martha Waziri, to eight months imprisonment, over charges that the accused aborted her daughter's three months old pregnancy.
Mrs Waziri was found guilty of a two-count charge brought against her by the authorities of the state Police Command, after a complaint was lodged at the Kafin- Koro Divisional Headquarters by the complainant, who was said to have impregnated her daughter.
ADVERTISEMENT
The complainant, one Mr Stephen Dauda, claimed he had paid the dowry of the lady, said to be 19-year-old, whom he described as his fiance and had sexual intercourse with her which resulted into a pregnancy and which was terminated by the accused.
Saturday Tribune further gathered that, on the observation that his fiance had terminated the pregnancy, Mr Dauda requested to know what led to the termination of the pregnancy and she allegedly responded by telling him that her mother was responsible for it.