My mum-in-law is evil!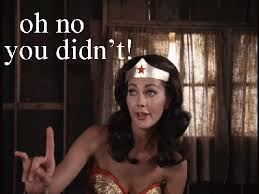 Jerminah Leapheka claims her mother-in-law abuses her and wants her to divorce her son, Hendrick.
MAKOTIS and their mothers-in-law often have strained relations.
Residents of Freedom Park in Seshego, Polokwane were reminded of this on Monday.
This was after makoti Jerminah Leapheka (30) tried to attack her mother-in-law!
Jerminah said Paulina, her mother-in-law, told her she wants her out of her son's life.
"My husband works far from home and left me with his mum at their family home.
"But I couldn't take her abuse anymore. I decided to leave the house and move into a shack. When I saw her here, I just lost my temper."
She claimed her mother-in-law came to her new house to cause trouble for her.
Jerminah said her husband, Hendrick Leapheka, had three wives before her, and claims they were all chased away by the mum-in-law.
"That old woman has made my life a living hell.
"She fights with me when my husband is paid at the end of the month.
"She says I'm only with her son for his money. But I'm his wife and the mother of his kids!" she claimed.
Paulina (75) told the People's Paper she didn't want anything to do with Jerminah
"I will do anything to see them separate. She's just spending my son's money and giving birth every year," said Paulina.
Hendrick Leapheka (35) said: "My mum did not destroy our marriage. Paulina ruined everything herself.
"Instead of sleeping at home, she went to taverns.
"When my mum told me, Jerminah beat her up.
"She even made a child with another man when I was not around. She's just bitter because I don't want her anymore. Now she's attacking my mum whenever she sees her.
"I just want her to be arrested so my mom can live in peace."
Gogo Paulina confirmed her makoti used to attack and insult her when she came back from a night of boozing.
She chose to file a protection order against Jerminah instead of pressing charges.