A Gweru gold panner appeared before Gweru Magistrate Primrose Elizabeth Magomora facing two charges of domestic violence.
Linda Sibanda (26), dragged Edias Nyawo (25), of Mkoba 4 to court where he faces two counts of domestic violence after he allegedly struck her with a half brick on the head and a wooden log several times on the head, face and hands over an alleged issue of taking ARVs without his knowledge.
Nyawo pleaded not guilty. The Court heard that on January 11, 2016 complainant received a phone call on her mobile which the accused suspected to be from her (Sibanda) boyfriend. An argument erupted leading to the two fighting. Accused allegedly struck complainant with a half brick on the head and later took a wooden log which he used to strike the complainant several times on the head, face and hands.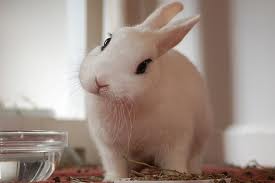 Nyawo refuted the allegations arguing that he was not at home on that day as he was in Shangani, gold panning but later agreed to count two saying he said he struck Sibanda to restrain himself from her for she was pulling his penis.
He said this was after he caught Sibanda taking ARV pills and asked her why she was hiding that from him to which she allegedly bragged and said that didn't matter because she had already transmitted the virus to him. There was commotion until they started fighting, he said.
When Sibanda took to the witness stand she told the court that the argument had arose from a telephone call. Nyawo suspected that Sibanda was dating someone else. After the dispute they went beer drinking where they met the supposed boyfriend and Nyawo could not take it.
Nyawo allegedly assaulted her when they got back home from the beer drink. The matter was remanded to August 16 but Nyawo defaulted leading to the Magistrate issuing a warrant of arrest. Chipo Matshe prosecuted.