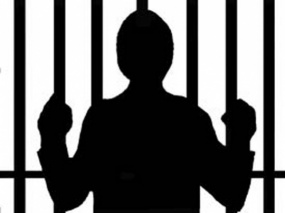 A suspected rapist from Kadoma is battling for his life under police watch in hospital after a woman he had raped bit his manhood, national police spokesperson Paul Nyathi has confirmed.
According to police, Thomas Gwanda (32) tasted his own medicine after his manhood was bitten off by the woman he had raped once, before asking her to use her mouth on his private parts.
"The woman was coming from a funeral wake when she met the rapist who dragged her into a disused house and raped her once. After the incident, he demanded that the woman use her mouth on his private parts to which she obliged before she bit off his private parts," Nyathi said.
The police said the woman then managed to escape, leaving the rapist in agony and made a report to police.
"When she fled from the crime scene, she left her jacket which this man took and went straight to the funeral wake, claiming that he had met a satanist who wanted to castrate him. Some mourners forced him to go to the police (station) and upon arrival, he met the victim making her police report, leading to the man's subsequent arrest," Nyathi said.
"We want to warn all potential rapists to desist from such an inhuman act as either way the long arm of the law will catch up with them, and I also wish to advise women especially not to use secluded places whenever moving at night as this exposes then to such evil people," said Nyathi.
Meanwhile, police are looking for information that could lead to the arrest of two armed robbers who pounced on a 16-year old girl from Chitungwiza, robbing her of $150 and a cell phone in the process.
Nyathi said the girl who had been sent by her parents to withdraw money from a local financial institution was robbed at gun point by two unidentified muggers as she made her way back home.
"We are appealing to the public to assist us with information that can lead to the arrest of these criminals. We are also asking parents not to send their children to banks, especially in areas where they are exposed to criminals," he said.