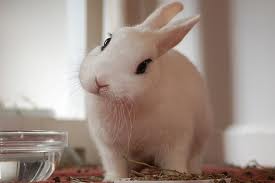 A Kadoma man is battling for his life at a Harare Hospital after he was doused with petrol and burnt by his wife in a dispute over sex.
26-year-old Nathan Mutombeni's death threat to his wife Madeline Chikamba (18), for denying him sex led Madeline along with her sister, Febby Chikamba, to allegedly douse him with petrol and set him alight in the early hours of Monday Morning.
Nathan was rushed to Kadoma General Hospital before he was referred to the capital where he is nursing injuries sustained on his private parts and legs. The incident took place at Etina Farm Compound in Eiffel Flats at around 3am.
Mashonaland West Provincial Police Spokesperson Inspector Clemence Mabweazara confirmed the arrest of Madeline and advised members of the public to seek help in solving problems.
"Police arrested Madeline who is suspected to have doused her husband Nathan Mutombeni with petrol before setting him on fire. The accused separated with the complainant a few months ago and he wanted to take the child with him leading to a scuffle. The accused doused the complainant with petrol she drained from a generator and set the complainant on fire. The complainant ran for dear in flames before he was saved by a neighbour Ronald Takaruza using water. Complainant's mother made a report leading to the arrest of Madeline who is now leading Police with investigations," said Inspector Mabweazara.
Impeccable sources told H-Metro that Nathan, a gold dealer, arrived at Madeline's apartment at 3am demanding sex. An argument arose and Nathan threatened to kill Madeline. Febby defended Madeline.
"Febby doused Nathan with Petrol saying she wanted to burn the private organ causing them unrest. Nathan was coming from gold panning in the dead of the night demanding to have sex with his wife after she left home over a domestic case," said an eye witness.
"Nathan failed to attend a counselling session where they were supposed to meet an AFM Pastor where Madeline is a member. Engine yose yatsva mukoma. Vakadzi vane hutsinye ivavo," said one of the eye witnesses.
It was Febby who took a five litre container of petrol and doused Nathan before Madeline set him on fire, revealed our source. In a bedside interview, Nathan disclosed that he had an altercation with Madeline over their two-year-old child after she left home to stay alone.
"It was about my child and I wanted her to explain about the custody because she unceremoniously left home," said Nathan wreathing in pain.
Unconfirmed reports are that Febby was also arrested.